A Bio-Based Future
The whole world is already embarking on a journey toward a bioeconomic future, implementing and designing innovative approaches, technologies and business models, as well as accumulating a relevant knowledge base. Russia, by far the largest single deposit of bioresources, has not yet been actively engaged in the global transition processes. So here is what needs to be done to accelerate Russia's contribution and expansion beyond the bioeconomic frontier, suggests Ekaterina Nesmeeva.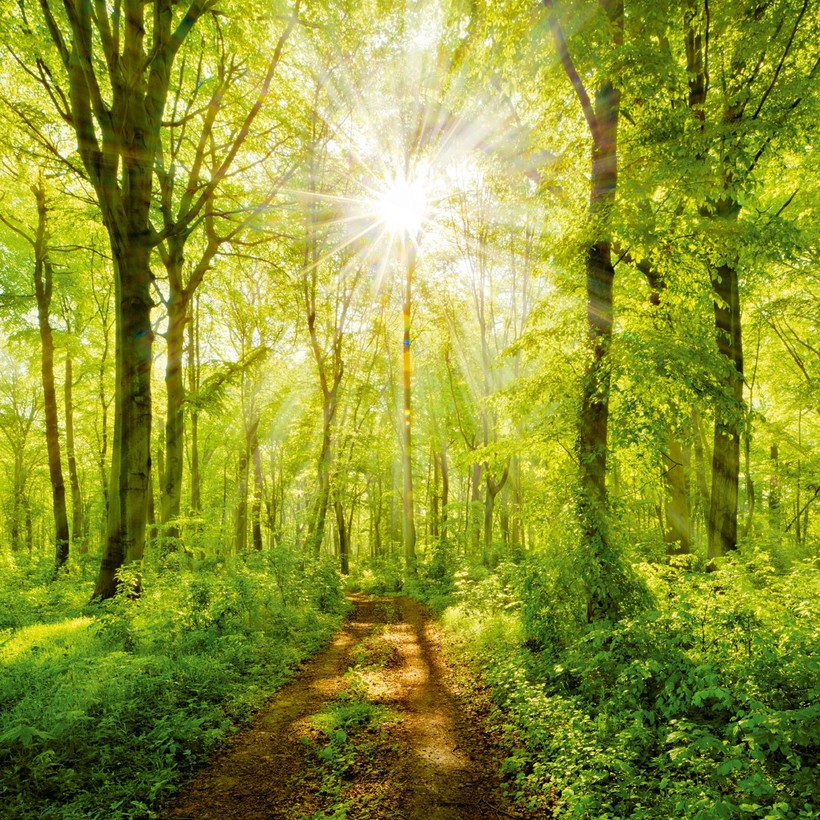 Today, the vast majority of vitally important products all around us originate from oil. is has irreversible consequences for mankind as petroleum-based products are no doubt the main polluter and emitter of greenhouse gases. Meanwhile, the key principle of bioeconomy is to integrate bio-based products into the production cycle in order to step away from dependence on oil and petrochemicals, and make way for independent renewable new materials, such as cellulose. Bioeconomics have been spreading around the globe as a new wave of economic development concept following the digital one, which makes it among the most advanced forms of economic development.

Bioeconomy is not just a concept relating to sustainability; it oers a whole new era based on dierent resource extraction and use principles. e global trend towards sustainability has led to a general rethinking of how we consume natural resources and produce goods. Bioeconomics are based on advanced biological technologies embedded in market mechanisms that include responsible consumption, regulatory incentives, nancial instruments and solutions. e forest-based bioeconomy oers one of the best developed cases for strengthening the bioeconomy strategy.

Forests possess a stockpile of biomass that can easily serve as a foundation for a bioeconomy. Most importantly, forest resources constitute an e cient and renewable raw material for bioproducts, being are partially or completely degradable. ere are almost 350 types of product that can be sustainably and responsibly produced from forest-based raw materials. What is more, forests are home to various types of insect, which can be gathered and farmed as a more environmentally friendly and e cient sources of protein, organic and bio dyes, as well as raw material for medicines. All these products come from a renewable resource, and most of them can be reused and recycled.
Forests are a multifunctional bioeconomic resource base at all levels from energy development, production of innovative construction materials, products of the chemical, pharmaceutical and medical industries, to production of nanocellulose and other cutting-edge materials. Nanocellulose and other innovative materials are currently in the spotlight. ey are now being adopted by many producers for manufacturing everyday goods and necessities. Among the leaders is International Paper, a major global supplier of cellulose bre. Its innovative bre solutions across diverse lines of production cycles provide customers worldwide with sustainable innovative products.

KEY TO SUSTAINABILITY

The global scale of environmental problems has a direct impact on economic sustainability and the proliferation of established patterns of natural resource use. At the core of the bioeconomy are biotechnologies and innovations. Both make it possible to use natural resources efficiently, avoid depletion and reduce harmful effects on the environment. The shift from linear economies based on non-renewables is most effective when approached through a synergy of bioeconomy and circular economy. These two represent completely different practices but are mutually reinforcing concepts.

The circular economy and bioeconomy together reduce raw material use, with the bioeconomy reinforcing it by promoting renewable use rather than depletion, and reuse of products and recycling so that the bioeconomy replaces products originally produced sustainably. The need to promote biotechnology and strengthen the bioeconomy as a major technology platform arises from the fact that it addresses a range of environmental, social and demographic issues. As a result, bioeconomic principles directly affect the majority of ESG, CSR and most importantly SDG. The structural units of the bioeconomy can be outlined as comprehensive segments such as textiles, forestry, wood processing and paper, fisheries, food, chemicals, medicine and pharmaceuticals, energy and fuel production. Widespread use of the bioeconomy accelerates achievement of a sustainable environment.

In order to make the link explicit, bioeconomy products can be directly linked to SDG goals. Bioeconomy principles especially fit the SMEs, particularly in rapidly developing economies. For example, take the gathering, selecting and farming high-protein insect species that help the fight against hunger, as outlined in Goal 2. And the forests indirectly support this goal by preserving fertile soils for harvesting. Development, promotion and use of bioenergy and biofuels allow access to affordable and clean energy, as set in Goal 7. This, in turn, allows for development of a more socially orientated environment through creation of local jobs, avoiding population and capital concentration in urbanised environments.

By avoiding concentration of population and capital in urban areas, the bioeconomy contributes to living wages and inclusion of low- and medium-skilled workers, which directly addresses Goals 9, 11 and 15. Efficient use of natural resources, as well as reuse of raw materials in a manner that minimises environmental damage, makes it possible not only to use raw materials rationally, but also adds to slowing down climate change, which are Goals 12 and 13. All sustainable development goals are interlinked, as are many processes in the bioeconomy. And direct improvements produced by innovation will inevitably have a positive impact on the other Goals. The bioeconomy greatly contributes to the UN SDG and adds to most, if not all, of them. Whereby engaging in both allows efficient and responsible legislative planning and policy-making on both the global and national levels.

Most states have already joined the process of bioeconomic development, having started by addressing the main legislative barriers. Major countries in different parts of the world, such as the United States, Australia and Malaysia, recognise the importance of developing a relevant knowledge base for policy implications. Identifying the bioeconomy as a key area on which state agencies should focus their efforts and dedicate resources, they support projects and promote action plans for implementation of the principles of sustainable development, biotechnologies and cyclical use of resources in the economy.
EUROPEAN FOREST FRONTIER

The European Bioeconomy alone is estimated to contribute almost €3 trillion to European GDP and provide jobs to over 20 million people. e food industry is the biggest contributor to the EU bioeconomy, accounting for close to half the whole pie, with agriculture, forestry and wood processing combined constituting 26%. Over 1 million new jobs within the bioeconomy are expected to be created by 2030. On average, the bioeconomy represents about 9% of the EU economy in terms of employment, new jobs and turnover.

Europe, the Nordic states in particular, are at the forefront of bioeconomic developments, especially in the view of the recently updated European Bioeconomy Strategy. Originally adopted in 2012, it came out together with 14 clear steps reflecting European policy changes to support all spheres of the bioeconomy. It provided European member states with a solid base for developing national initiatives in the field.

Among those at the frontier of the European bioeconomy is Germany, which set the National Bioeconomics Research Strategy 2030. Established as early as 2011, it focuses on the challenges currently facing states. It also stimulates scientic activity towards interdisciplinary work and international cooperation and accelerates its practical implementation.

This is key to creating a knowledge-based bioeconomy. e most recent example is Finland. By rolling out a programme for up to 2035, the country is looking to apply restrictions on use of domestic primary raw materials, boost resource productivity and lifecycle, and materials' circulation rate. In fact, forests and the forestry industry are seen as the backbone of the EU Bioeconomy. Also, this sector is considered as the primary contributor to climate change mitigation. Forests cover almost 40% of EU hardland. Not surprisingly, during development of the bioeconomy, European countries have paid particular attention to forestbased bio-products. e best global practices in forest-based bioeconomics are found in Finland, Sweden, Estonia and Latvia, all of them also being members of EUSTAFOR.
The clear trend in the forestry industry's development is an increasing bias toward multifunctional and more e cient use of raw materials. is includes greater use of biodegradable fuels and cellulose products as an energy source, as well as production of innovative construction materials made of wood and composite materials. As for the chemical, pharmaceutical and medical industries, it is increasingly about manufacturing nanocellulose and other revolutionary materials with a stable life cycle, but with characteristics equivalent to those of common, less environmentally friendly substitutes.
STORY OF MULTY-STOREY

The forestry and wood processing industries account for almost 10% of the total turnover of the EU bioeconomy (excluding pulp and paper). They create 2.2 million jobs and generate a total of €200 billion in sales, with construction as the key contributor. Building and construction processes contribute to almost a third of global c arbon dioxide emissions by consuming vast quantities of non-renewable energy and materials. The eco-efficiency of wood materials is subject to wood storing carbon dioxide absorbed when growing. If not removed from a forest, a mature tree releases all the accumulated carbon dioxide back into the atmosphere when it rots. Cut and used in manufacturing a product (not burned), wood is long-term carbon dioxide storage.

As production of one tonne of cement leads to emission of about one tonne of carbon dioxide, a single tree not only preserves up to 900 kg of carbon dioxide per tonne but also retains up to two tonnes of CO2. us, replacing concrete with wood in construction would prevent emission of three tonnes of carbon dioxide per tonne of material.
No wonder multi-storey wooden construction is one of the fastest-growing sectors of the global economy, likely to double to over $160 billion by 2025. Innovative wood construction materials have many advantages. ey are environmentally friendly and sustainable across their life cycle due to their renewability and recyclability. Use in construction of innovative wood-based materials such as CLT panels has an average annual growth of 31%, so it stands among the fastest-growing segments of the market.

Sweden, Finland, Norway, along with the UK and the USA, have been leading the transformation of the construction industry with multistorey buildings made of innovative wood panels. Among these are churches, schools, university campus buildings, o ce buildings, hotels and apartment blocks. Overall, the process of switching to wood will improve the urban environment quality through evolution of new architectural forms and design solutions, forestry and responsible resource extraction. It will also create new jobs and sustainable production facilities.
SLEEPING BEAUTY TO AWAKE

Russia, with its 814.9 million hectares covered by mainly birch and pine forest, is actually home to 55% of all conifers, which make up almost 11% of the global biomass. It remains the sleeping beauty of the emerging global bioeconomy. Yet, Russia is still content with a disproportionately small share of the global market as compared to the country's existing resource base. Although there is clear evidence that both private and public sectors are taking action to improve the situation. On the one hand, in 2012, the Russian government made explicit the importance of developing the bioeconomy at the national level by approving the State Coordination Programme for the Development of Biotechnology, in Russia called BIO-2020. en a team of experts established a technological platform called BioTech2030, a non-commercial scientic and technical partnership that, among other areas, focuses on forest biotechnology. Establishment and promotion of such partnerships are in line with the global trend. Not only do they act as research and development bodies but also encourage international cooperation programmes and projects.

On the other hand, the private sector's response can be illustrated by the case of IKEA in Russia. Ingka Russia, which runs both IKEA and MEGA malls in Russia, established its global goals applicable to their domicile businesses. ese aim, by 2030, to achieve zero waste and 100% circular and climate positive status. e achievements are to be powered by fully renewable energy sources and increasing energy e ciency, enable peopleorientated policies, promote wellbeing among clients and employees by having co-worker and customer zero-emission footprints.

Forests are a crucial instrument in reaching these ambitious goals. e vast majority of international companies and corporations have adopted measures for achieving sustainable practices, guided by sustainable development goals. And IKEA is no exception. Along with other industry giants, the company became interested in using responsibly sourced raw materials. So, more than 40 m hectares of forests are under voluntary FSC-certication, while the Russian government recently strengthened policies with respect to forest and wood products. IKEA is among the founders of the FSC and contributes greatly to spreading non-compulsory forest certication in Russia. is, in turn, allows Russia to safeguard its position in the top-ve sourcing countries for the company. IKEA has also launched a programme of take-back pilots in 2019. According to the initiative, approximately 70% of the waste from stores being recycled, and existing closed loops in cardboard waste in the Moscow and St Petersburg areas being reinforced.

Clusters are also recognised as an e cient form of cooperation for bioeconomic development. In 2018, an initiative was launched in the Leningrad Region to form a timber industry cluster. e main objective was to increase enterprise competitiveness in the sector through development of networks, expansion of markets, modernisation of capacities and reduction of logistics. e cluster now encompasses a wide range of activities within the wood-production industry, ranging from logging and primary processing of timber to furniture and component manufacturing. Together, members of and participants in the cluster's activities have unique opportunities to inuence not only production cycles but also to integrate innovation and best practices, thereby transforming supply chains.

What is more, it is in companies' best interests to maintain the pace of innovation integration and rapid adoption of new approaches. e Forestry Department of IKEA Industries Tikhvin LLC has planted 20 million pine seedlings across one of the sites leased by IKEA near Tikhvin in recent years. Along with the global sustainability policy, companies share their values across sites. is helps global reforestation eorts to the benet of the entire population, irrespective of geographical location. is greatly incentivises others to join the game and follow the trend. Tikhvin also accommodates other industry leaders, such as International Paper. On an annual basis, the company aims to preserve and reforest millions of hectares of forest and promote independent forest certication. Sustainable development initiatives, applying bioeconomic principles to the forestbased bioeconomy, have also made it possible to improve factory e ciency. ey have also helped increase transparency and build trust with local communities and government organisations. Given the signicance of the bioeconomy in building a sustainable future for the planet, it is crucial to mobilise all natural resources, talent and technology in a single coordinated programme.

Otherwise, the process is unlikely to succeed. Russia is undoubtedly a bioeconomic treasure chest as it stores a potential that can lead to a global breakthrough in bioeconomic development – though it is still to be unlocked. In fairy tales, Russia can be said to be a Sleeping Beauty waiting for a Prince to wake her up. Europe can embark on this duty by demonstrating its powerful progress, existing policy toolset, experience, technologies and knowledge base.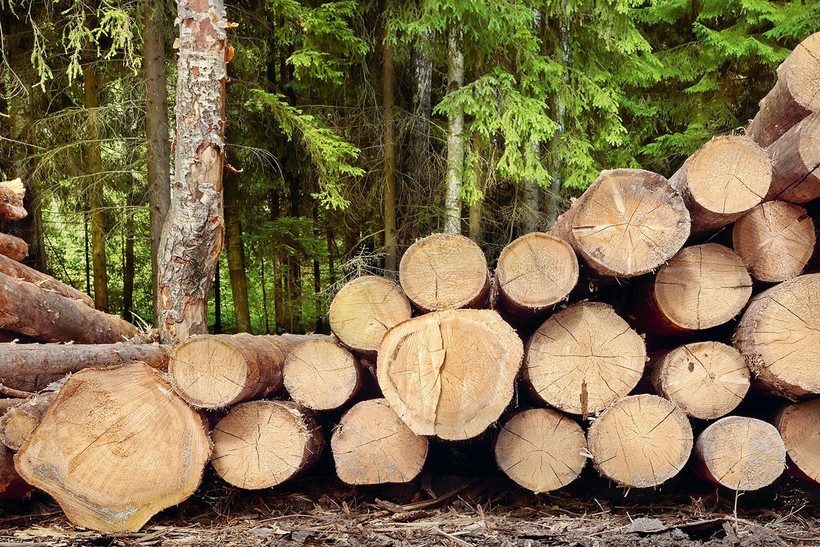 BY PEOPLE FOR PEOPLE

Overall, the principles of the bioeconomy, circular economy, ecological standards, accountability and threat anticipation should together aim to create a stable business environment and lead to e cient policy creation. An action plan may build on three major pillars. First, there is a need to establish unied standards for harmonising the policymaking process, support relevant legislation and promote international agreements. Second, there is the need to back bioeconomic transition with rapid proliferation of technology, creation of innovative solutions and frameworks. ird, it is the environment to raise and unite talent, based on the idea that the global shi is made by people for people. e whole population directly and indirectly involved in the process should share the values, knowledge and skill set, where the whole global community becomes a team. Joining forces for forest bioeconomic development in Russia should unify the public and private sectors, NGOs and think tanks internationally. It has the potential to strengthen existing ties with international partners and establish new connections to accelerate establishment of the bioeconomy with a particular focus on forests.

Multilateral international partnerships would allow Russia to share its expertise and gain more knowledge in order to create a viable legislative climate, and to adopt new technologies and cultivate talents. Altogether, this will inevitably add weight to the country in the global bioeconomic environment. e potential of the Russian forest-based bioeconomy is enormous. e capacity for value generation, if handled responsibly, is estimated in the hundreds of billions of dollars. e magnitude of the transition to a decarbonised economy in the EU and other parts of the world is impressive. And it also oers Russia an opportunity to unfold its huge potential, as well as to join frontier nations in their daring eort to safeguard the planet for a safer and more sustainable future.

Ekaterina Nesmeeva.is lead researcher at SKOLKOVO Institute for Emerging Market Studies